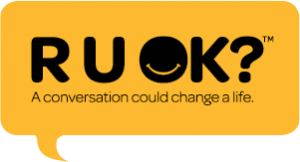 I was standing at the milk bar counter like I did every weekend; it was raining on this particular Saturday. I always went to the milkbar on a Saturday and bought a hamburger. It seemed fitting that it was raining. I had just found out that Steve had taken his own life. I was 20.
Steve lived in my neighbourhood and we went to the same primary and highschool. Steve was a couple of years younger than and so we didn't really hang out but we spoke; he was a lot quieter than I was. Other than living in the same neighbourhood we had another bond; we are both children born to Greek migrants.
Now back in the 80's it was a difficult road to navigate. My children can't imagine what it would be like to go to school and be called wog. Or to be told to go back to your country; fuelling confusion when you know that the meek response of "but I was born here" isn't going to cut it with these mean spirited people.
Complaining to our parents was futile because it only seemed to cement their view that those "Anglo Aussies" are not to be trusted and their suggestions that we hang around our 'own kind' just wasn't enough to clear the fog of confusion.
Steve and I well, there was a common thread amongst all of us wog kids. We lacked a real identity. Our parents expected one thing thing from us; the Anglos another; and lastly, the thing that got the least attention, was what we wanted for ourselves.
It's difficult navigating two sets of identity; one at home, one at school. It's difficult living up to two sets of expectations. It's difficult when you know the rules make it near to impossible to succeed in either.
Children of NESB migrant parents are particularly vulnerable. Migrant parents know how to do guilt. "We came to this country to give you a better life. We came to this country so you can go to university, get a good job and look after us. We came to this country and those Australians don't like us; don't trust them. We came to this country to give you a better education; you must study. We came to this country but you still need to be Greek."
It always felt like we had to be more responsible, more mature and more accountable than our Anglo Australian counterparts.
This sort of rhetoric isn't news to anybody. Even to the Anglo Australians. A lot of us felt like we were in limbo. And when you're a teenager it's hard to see the proverbial light at the end of the tunnel.
We weren't fine. Steve wasn't fine.
The difference between me and Steve? I whinged and complained. I had friends who whinged and complained too. Nobody had an answer; we all just kind of bonded over our shitty situation.
Some even told us to quit our whinging because 'you're not the only one with this sort of pressure'
No, we're not. Most of us did manage to get through; battle weary and scarred but alive.
Steve is not alive.
On the morning Steve died he wrote a 2 page letter and he left it on his bed. Steve's older brother came to visit that morning and he and his mother wondered why Steve was sleeping in for so long.
Steve's brother found the letter on his bed. He rushed out to find Steve but it was too late. Steve was already dead.
It didn't take long for the news to go around. We were stunned but if I am going to be honest, and I suppose this is the time to be honest, I wasn't completely surprised. Not because I had particular insight into Steve's state of mind, but because all of us at one time or another had broken down and wondered if it were better to be dead.
Seeing Steve's mother pained me. I'm sure migrant parents don't intend to put pressure on their kids. I'm sure they feel the frustration of being in a new country and thinking their culture is dying. I'm positive they are trying to ensure we are successful so we never have to feel insecure.
Migrant parents are insecure. Migrants, especially asylum seekers, leave their native country and come here to Australia to a whole other world of uncertainty and insecurity. Can you imagine what insecurity does to you and your mental health after a few years? It wears you down, it grinds at your resolve.
My parents didn't breathe a sigh of relief until they owned their house outright. That's when they finally had stability. Because they never felt they had job security. 40 years after they came to Australia they could finally breathe. Migrant parents try to control their situation; to make it more secure. Their children are their ticket to security.
It's a huge burden.
That Saturday standing at the milk bar talking to the owners about Steve, I looked across the street and I could have sworn I saw him walking with his dark green jacket, black hair and head hung low like he always did.
I wish I had asked Steve if he was okay. Would it have made a difference? It might have bought Steve another day. That extra day may have turned into 1000 extra days. Maybe the fact that I had a group of wog friends that I could whinge to saved me from a similar fate. Like I said, Steve didn't talk much.
RUOK? It's a simple question. What's key here is that if someone asks you RUOK? don't just say "yeah fine". It's not a cursory 'how are you?' as you pass someone in the hall. Give the question the answer it deserves. The truth.
If you want to talk to someone please contact one of these organizations below.
www.lifeline.org.au
www.kidshelpline.com.au
www.reachout.com
www.ruokday.com.au