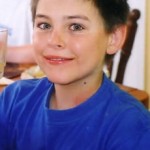 Today we learned that remains found earlier this week belong to Daniel Morcombe. This story makes me feel incredibly sad. I have no idea how that news would have been received by Daniel's family. Relief? A new wave of grief? A sense of closure? I don't know. There is just nothing good about this story. Nothing at all.
Earlier in the week, this next news story made the rounds in Twitter.
A Townsville mother who made her young son sit in public with a sign reading "Do not trust me. I will steal from you as I am a thief" pinned to his shirt has defended her actions, saying she had tried everything to stop him from shoplifting.
Yeah, well public humiliation is no deterrent. That whole scenario just shifts the emphasis from her son's habitual shoplifting to her barbaric form of discipline. This isn't going to teach her son anything other than to resent his mother; not change his ill-gotten ways.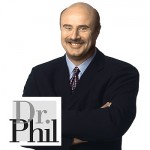 I'm sure Dr Phil would have plenty to say but I wonder what he has to say about this mother in the US who was so desperate to get on Dr Phil's show that she sent in an audition video showing her pouring hot sauce into the crying child's mouth and not allowing him to spit it out for more than a minute. The footage also shows Beagley forcing the screaming boy into a cold shower before sending him to bed.
Now the mother, Jessica Beagley, says she was desperate to get help for her misbehaving son. She claims that Dr Phil asked for video footage that showed more than just her shouting at her children. Does this make Dr Phil complicit in this boy's torture? Because let's face it, that's what it is.
A jury has found Beagley guilty of misdemeanour child abuse. Beagley faces up to a year in prison and a $US10,000 fine.
And here's a headline that brought a smile to my face. Why lazy parents make happy families.
Children need time and space just to play and to be – if not they'll end up psychologically damaged and useless, says a British parenting writer and philosopher.
Tom Hodgkinson is author of The Idle Parent, a book that encourages parents to adopt a hands-off approach so that their children become more self-reliant and capable.
So does that mean because I am extremely lazy in the morning and my children get themselves dressed and serve up their own breakfast, it is not a parenting fail on my part, but a great start to teaching accountability and responsibility? Everybody nod now. Thank you.
Unfortunately the article is talking about unstructured play and parents spending more time with their kids. Well that's all well good, as long as it's not expected in the morning.
But in all seriousness, I joke about my kids having to get their own breakfast as a parenting fail. But what is a serious community issue is the following story.
Fifty-seven children in NSW died as a result of abuse or neglect, or in circumstances suggestive of abuse or neglect, over two years, a NSW Ombudsman's report has revealed. More than half – 30 – had previously been reported to Community Services for being at risk of harm.
Maybe this is me jumping on my high horse but we have to do better by these kids.
Especially when on the other end of the spectrum those how have university degrees and/or a high income are expected to live longer than those who don't.
My immediate reaction was to joke that it was surprising find considering I shudder to think how many brain cells I damaged drinking during my university years.
The article says if you are in the top 20 per cent of income earners you can expect to live six years longer than someone in the bottom 20 per cent. If your education extends beyond year 12 you can expect to live four years longer than someone who stopped when they left school.
So immediately I begin to think why is this so. Well people with university degrees tend to earn more (not a hard fact but the correlation is there).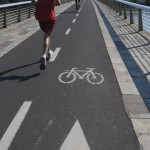 The more well off you are the more likely you are to live closer to the city. Here's another article from December 2008 that says the closer you live to the city, the better chance you have of being trim, a study of Sydney suburbs has found. Simply put down to the layout of the suburb.
And another article from July 2011 says income helps us pay for club or gym memberships, and buy costly equipment. Education can make it easier to find health information and to weigh up the options. And the richer suburbs have better facilities: places to run, play and work out. It's more difficult to take long walks if your neighbourhood's filthy or dangerous, or every shopping trip requires driving.
While this all sounds accurate, it's not an exact science. My parents were not university educated; in fact they didn't finish high school. They are migrants to Australia and did not have a lot of money. My love for fitness simply came from being forced into the backyard and onto the street to play and run around. My parents are 78 and 75. And they are in fantastic health for their age.