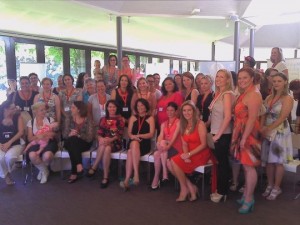 Christie from Kids Business once again invited me to the latest Bloggers Brunch; this time held in Centennial Gardens in Sydney.
As I said the last time I blogged about the Bloggers Brunch, the selling point for me is the speakers. This time round we had:
Anna Gare – judge on Junior Masterchef
Therese Kerr – apart from being Miranda's mum she helps run Kora Organics
Lori Olsen – RRSAHM
Mandi Gunsberger – founder of Babyology website
Anna Gare was bouncy, animated and just seemed like she was having a good time. She used to be a rock star you know. So maybe that can account by her natural flare for the stage. Even speaking with her afterwards her enthusiasm, I don't know, for life didn't wane. I envy her bounciness.
Therese Kerr manages Kora Organics as well as being heavily involved in Miranda's career. Now Therese had a wake up moment about 10 years ago when she discovered tumours on her spleen. And ever since then she decided she wanted to live an organic life.
Now of course being the mother the genetically blessed Miranda I was checking her out, seeing what Miranda inherited from her mother. Now, Therese looked good. It could be because she is genetically blessed herself but I get the impression she'll tell you is how she lives her life and how she treats her body.
I spoke to her afterwards and much like Anna seemed to have an enthusiasm that I sometimes find lacking in myself.
Therese gave us one very handy tip about being happy. We are often guilty of creating stories about ourselves that are simply not true. And then we give these stories weight that they eventually feel like they become true. We live the stories we create. It's classic self-fulfilling prophecy.
But the good think about the self-fulfilling prophecy, I think, is that you can use it to your advantage. Fake it till you make it people. Just keep telling yourselves the good stuff.
Mandi Gunsberg is the founder of Babyology who gave us some handy tips to run a business from home. She said we shouldn't feel guilty about outsourcing the laundry or the cleaning of the house. If our time is limited, it should be spent with our children, not dirty clothes.
Her other tip was to have a dedicated workspace at home that you can leave behind. It's essential to be able to switch off when you're not working.
Lori Olsen from RRSAHM is a well-known blogger. Her life was thrown into chaos last year when her husband suffered a major psychosis and took his own life. Lori has been very candid on her blog about her grief and her own struggle with the aftermath of her husband's death.
She has 3 principles for Resilience.
Forgiveness – fairly self-explanatory. Forgive when you can. Carrying around anger doesn't serve any purpose.
Mindfulness – simply being aware of your feelings. You don't have to deliberately go out of her way to change your feelings, but either good or bad, your feelings need to be acknowledged.
Gratitude – pick 3 things a day to be thankful for. Simple things. Little things.
The major event sponsor Little Emperor provided us with vitamins for the whole family.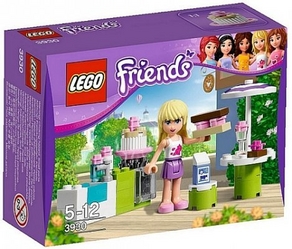 Exhibiting sponsors Lego were promoting their new Girls Range. I became aware of this range a few months ago when criticisms were leveled at Lego for perpetuating the myth that girls will only play with pink things. I brought home the gift from Lego and presented it to my 11 year old daughter. She immediately thought it was cool. It could be because her 2 younger brothers have Lego and predominantly have theme based Lego like Star Wars. It was a welcome change for her.
Even my 8 year old son was intrigued by the new Lego range. This one toy doesn't have the power to change what I'm trying to teach my kids. Probably because my kids are exposed to 'boy' and 'girl' and unisex toys. But I understand the concern.
When I mentioned to the Brauer representatives that my son suffers from eczema they immediately gave a tub and tube of paw paw cream. Without all the nasty stuff in it. So far so good.
Baker's Delight had their hot cross buns on show and they went well with my tea and the loaf I was gifted came in very handy that afternoon.
Nestle and Arnotts gave us a bag full of goodies and cook books. Arnott's Vita Weats have a new range of crispbreads but also included the new Big Ted biscuits which were a big hit with my kids. I don't usually buy treats like that all that often so they thought all their Christmas' came at once with all the treats.
Cuddly had lovely gift boxes that included prewash stain remover, laundry detergent and fabric softener all packaged together it made for the nicest smelling gift box.
And as always, the bloggers. Ladies, you are the best.
Thanks once again Christie; it was a great event.