Danielle Weymark was 14 months old when she woke one night vomiting and with a high fever. Her mother, Leanne, tried to give Danielle paracetamol but she had trouble keeping it down. By the next morning Danielle was limp. Her mother rushed to hospital where on arrival Danielle had no blood pressure and had stopped breathing.
Doctors managed to resuscitate Danielle but Leanne was told that her daughter most likely had meningococcal disease and probably wouldn't survive.
It would be extremely difficult to imagine what Leanne was feeling at this moment. In such a short space of time, her perfectly healthy daughter was in Intensive Care fighting for her life.
That was 19 years ago and Danielle is now a 20-year-old woman training to compete as a dressage rider in the 2016 Rio Paralympics. But the scars of her ordeal are there for the world to see. Danielle has endured over 70 operations and has her left arm at the elbow, four fingers, toes amputated while also having her big toe grafted onto her hand to give her a thumb like grip in addition to extensive skin grafts on her legs and arms.
Along with her ambitions to represent Australia Danielle is also championing Meningococcal Australia's awareness campaign "Portraits of Meningococcal Disease" along with other families and survivors from around the world.
Photographer Anne Geddes has come on board to photograph each survivor with their families and the series of images will be released in a photo book on World Meningitis Day, April 24 2014.
I was invited along to Danielle's photo shoot with Anne Geddes and was privileged to see Anne at work.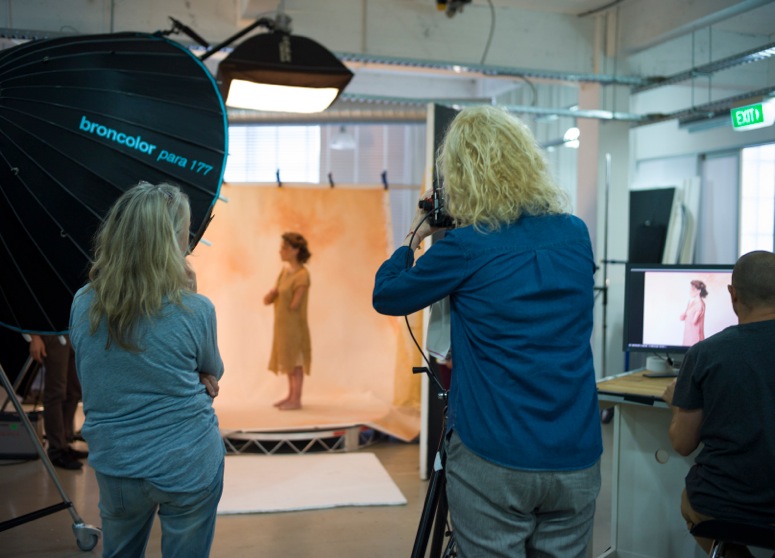 Speaking with Anne she said, "I found the whole experience remarkably positive. (This campaign) falls under the umbrella of who I am and that is the protection of children, love and nurturing of children. (And) I think for them to have gone through what they went through, they've got a sense of strength within themselves.  I know it's a cliché to say triumph out of adversity but I really think these kids are going to be something special."
Anne explains that the overall theme of the photo book is bird's nests because "a birds nest can represent moving forward after a time of adversity.
It's designed to be hidden but it is somebody's home. And when most people think about bird's nests they have warm thoughts, protection, nurturing and family and a sense of strength even though they look fragile they are actually quite strong when you look at them up close.  It's just miraculous that these little birds do these with no arms and just use their beaks."
Following Danielle's diagnosis and treatment, her mother Leanne became involved with Meningococcal Australia "to help raise awareness of this disease and to help educate parents and the public about the signs, symptoms and what to do if their child or loved one is very ill and they suspect meningococcal disease. Also, to encourage vaccination of the disease where possible."
The bacteria that causes meningococcal can be split into 5 groups; A, B, C, W and Y. Currently in Australia a vaccine is not available for B group.
But Meningoccocal B does not have a vaccination as yet and this is Danielle's chief aim for the campaign. "I hope it can convince governments to fund the meningococcal B vaccine."
Professor Robert Booy, Head of Clinical Research at the National Centre for Immunisation Research and Surveillance (NCIRS) says while the vaccine for Meningococcal C has been effective in significantly reducing the rate of infection for the C group (162 cases reported in 2002 to nine reported in 2011), the majority of reported cases now are caused by the B group.
"While meningococcal disease is quite rare, we can't be complacent. This rapid and aggressive disease continues kill and leave victims with serious permanent disabilities. Across the country, meningococcal disease continues to affect between 200 and 250 people every year, with the majority of these cases being caused by meningococcal group B. "
Meningococcal Australia says that up to 10% of the population can carry meningococcous in their throat or nose with no symptoms. The disease is transmitted by respiratory droplets and is spread by prolonged or close contact so good hygiene is important to minimise the likelihood of contraction. This includes washing hands, avoid sharing food and drinks, turning away to cough/sneeze and disposing of tissues after use. Most importantly parents need to check that their child's vaccinations are up to date including the meningococcal C vaccination.
I asked Leanne how she felt having her daughter photographed and her positivity was clearly evident.  "Watching Danielle being photographed by Anne, looking so beautiful made me realise again how lucky I am that she survived the disease. The outcome could have been very different."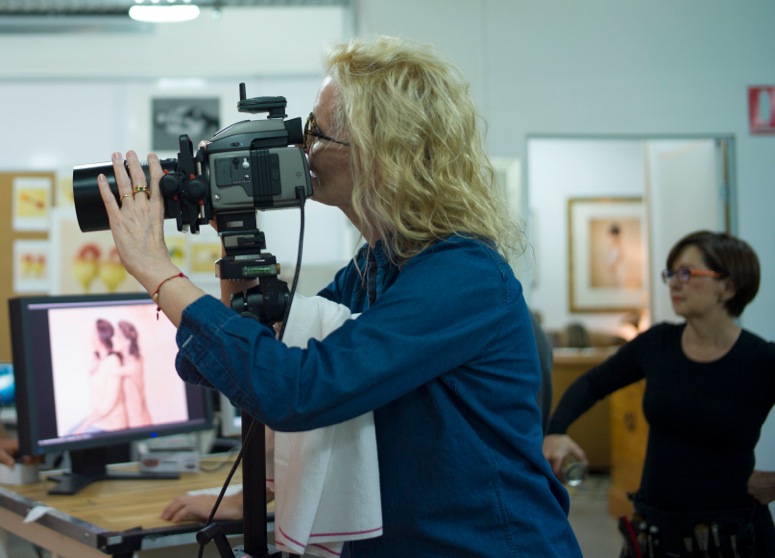 About Meningococcal Disease
It is an acute bacterial infection, which can cause death within in hours if not recognized and treated promptly.
The disease can appear as meningitis (inflammation of the lining of the brain and spinal cord) or septicaemia (blood poisoning), or both.
Signs and symptoms can include:
Meningococcal meningitis
            Severe headache
            Stiff or painful neck
            Sensitivity to light
            Vomiting
            Drowsiness, loss of consciousness, convulsions
            A rash may develop in the later stages
Meningococcal septicaemia
            Shivering, chills, cold hands or feet, skin colour changes
            Sudden, severe pain in arms, legs, joints and stomach
            Fever, thirst, nausea, vomiting, maybe diarrhoea
            Drowsiness, loss of consciousness, rapid breathing
            Spots or pinprick rash (develops to purples blotches)
For babies – additional symptoms may include:
            Refusing to feed, fretfulness
            Shrill or moaning cry
            Blank and staring expression
            Being floppy or lethargic
            Arching of the body or neck
            Tense or bulging fontanelle (the soft spot of the baby's head)
For more information go to Meningococcal Australia or talk to your local GP.
To watch the segment featured on The Project click here.