Did you win big on yesterday's Melbourne Cup? Managed to get that house deposit by betting big? Lord knows saving for a deposit alone can take a lifetime. And just to raise your anxiety levels did you hear about the parents who helped the 23 year old uni student buy a million dollar Surry Hills terrace house or the dad who bought his 5 year old son a unit in Potts Point?
It's simply too much. I think I need a holiday. Well guess what??? You can do both!!!
Recently I was invited to a launch by Macquarie Bank and Qantas Frequent Flyer program whereby you can earn frequent flyer points by paying off your mortgage. The Macquarie Bank Basic Flyer Home Loan.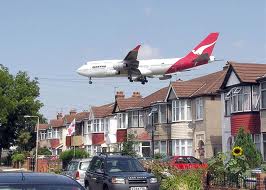 Check out this infographic below for more detail.
I've just recently come back from an overseas holiday to France and I found that I was just busting to get back overseas. Actually Mr M and I often say "screw it, let's just move". It's not that my recent holiday doesn't satisfy my travelling urge, because in one part it does; the other part gets awakened and just wants more.
It's been a while since I travelled overseas but in the last 3 years I've gone on 3 overseas trips. That's probably because I was either having babies or I had just had said baby and thought a trip to the movies was living the high life.
But now our little family has moved into the next stage. So we can start considering these things again; either with the kids or without.
Although I am fascinated how families holiday. Overseas travel can be expensive as can domestic travel. What tricks do you all use?
A recent Macquarie Bank survey indicates that 82% of first home buyers had plans to travel within the next 3 years. I actually would have thought that renters were more likely to go on holiday but having said that maybe renters are still saving for that elusive house deposit.
We're renters but we also save and invest our money in our ways to help build wealth. Although I would like to own my own home one day again. But it is a lifestyle choice isn't it?
Are holidays a lifestyle choice? On the surface, perhaps but I really think a family should go on at least one holiday a year. Even if it's low key. Create some memories, soothe your soul. A holiday is never a bad idea.
So would you consider a home loan that helped you earn frequent flyer points? I would. Even if I didn't use those points for years and just let them accumulate, it's like a nice little bonus at the end.
And if you happen to be a landlord, there is no limit to how many loans or how much you take the loan out for; you can earn frequent flyer points on all of it. There just needs to be a minimum balance of $150,000.
Now I'm not a financial advisor. So you'd best speak to one. Nor am I an expert on frequent flyer programs so check this site out; The Australian Frequent Flyer.
But if you're not part of a frequent flyer program, Qantas have kindly given me a link for complimentary membership; usually costing $82.50 for Australian residents. If you join, just leave a comment below so I know how many of you actually read this far.
I am a Qantas Frequent Flyer member; have been since I flew to New York last year. And because I shop at Woolworths and have my home phone and internet with Optus I also accumulate frequent flyer points for shopping and paying my bills. (not sponsored comment in any way; it's just the truth).
Now all I need is a cash injection and I'll have that house deposit. Might go and check the couch for loose coins.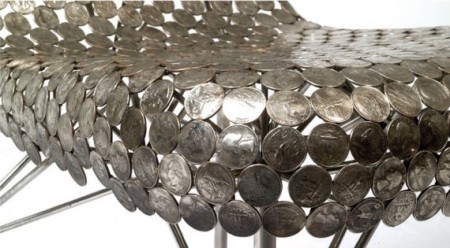 So tell me, would you consider Macquarie Bank's new home loan product? Are you less likely to holiday because you rent? Or because the children are just too young? Or more likely to holiday because you don't have children…perhaps?
One last question….do you prefer overseas or domestic travel?
P.S. This is not a sponsored post. I was not paid in cash but I did receive a cool water bottle from Qantas and a slick pen and USB stick from Macquarie Bank. Sadly, can't put any of those things towards a house deposit. But might come in handy while on holiday.