Mr M hates the cricket. He doesn't get it.
"It's boring. Nothing happens. What game takes 5 days to play?" Ummm…. Cricket!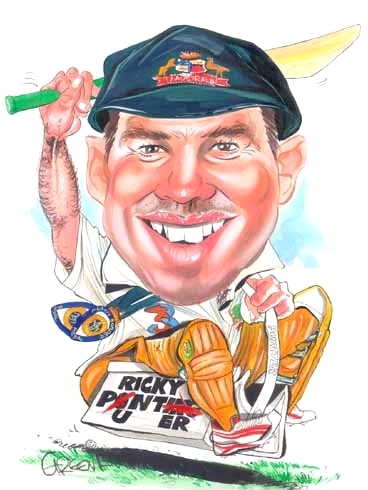 Cricket in Australia is somewhat of a national tradition. Most Australians will tell you that Boxing Day is for eating Christmas leftovers, the start of the Sydney to Hobart yacht race and the Boxing Day Test Match.
It's when we lounge around recovering from Christmas Day festivities and just let it all sink in.
I also put it to you that cricket (like Christmas) can bring families together. Admittedly test match cricket takes a long time. And there usually is a considerable amount of time between wickets. (unless you're watching the most recent test match in Sydney that is…)
I digress.
With 5 days of cricket, 8 hours a day, that's a lot of time a family can spend together watching a game "where hardly anything happens". And if hardly anything happens then that leaves a lot of time for conversation and family bonding.
So Mr M, how about we gather the kids, park ourselves in front of the telly and have a good ol' chat then eh?
C'mon Aussie, c'mon, c'mon.