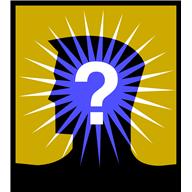 In the spirit of not overthinking things like my good friend Nicole McInnes from My Idea Life seems to think with her post Is There a Brain Behind That Smile or am I Overthinking It? I give you some of my purged thoughts, largely unedited. (I had the edit for grammatical reasons okay).
Adults complicate things. We do. Or is the situation already complicated and we don't fully appreciate the intricate web of circumstances until we are adults?
My older kids (8 and 10) are at that 'why can't we just do this…' stage.
My daughter asks, "Why can't people just get on? Who cares what everyone else is doing?"
My 8 year old son asked about Kurt Cobain the other day. "How did he die?"
"He killed himself."
"Why?"
"He was having a hard time coping with being a famous singer and he wasn't enjoying it anymore. He was probably really sad so he killed himself."
My son looks at me all confused. "Well, that was a dumb decision. Why didn't he just quit the band?"
I looked at him and thought, 'yeah he could have done that but I don't know if that would have made him happy. Maybe he was already sad before his fame, so fame wasn't really the catalyst for him taking his life'.
But what I said out loud was "I don't know".
Kurt Cobain dying, the Middle East, asylum seekers these are all complex issues. No doubt about it. But I wonder if we all followed the kids approach and just let go of everything and took the "back away…nothing to see here" approach, what would happen?
Do we overcomplicate things unnecessarily? Do we overthink things? I'm not going to overthink this post (for once).
My 10 year old couldn't give a stuff about someone's religion, ethnic background, job.
And how many of us were exactly like that when we were 10? I'll take a punt and say all of us.
Where do our prejudices come from?
Where does our bias come from?