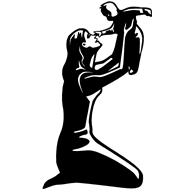 Monday 31 October 2011 saw the 7 billionth baby born.
There is a lot of discussion about the merit of celebrating the 7 billionth member of the world's population. Environmental impact, social impact, cultural impact, economic impact, agricultural impact, health and medical impact.
It's a lot of information to try and take in especially when all you want to do is have a baby. A brand new baby can highlight the short-comings that we have in this world. In reality though, does anyone actually decide to have or not to have a child because it is in the best interests of the planet?
Is curbing population growth the answer? Don't we still need to find other ways to live on this planet?
Whereas in the same week it was revealed that thousands of Australians have missed out on assisted reproductive treatment since the federal government changed funding last year, resulting in the loss of 1500 babies that would have otherwise been born.
Is Australia heading in the right direction?
And a performance artist in New York has given birth in an art gallery with an audience looking on. The mother, Marni Kotak, said this was the "highest form of art". I don't discount that giving birth is an indescribable experience, I'm not sure it's an artform.
I don't particularly care that Ms Kotak decided to give birth in an art gallery; childbirth should not be kept behind closed doors as it were; which is why I love the television series One Born Every Minute.
Is childbirth an art form? Is it an expression of you, the mother and artist; or even the father? Maybe I'm missing the point. I would love to hear your thoughts on this one.