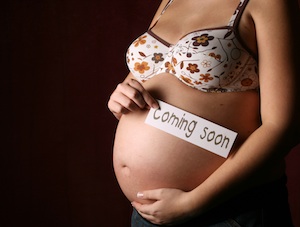 News mostly appears to be grim. I love reading news, staying current but sometimes I get jaded. Especially articles that announce results of research studies. The thing is, I often wonder about these results. Just how much information is revealed to the media?
Here are three news stories from this week.
C-SECTION BABIES AT HIGHER RISK OF OBESITY
BABIES delivered by caesarean are at a higher risk of becoming overweight or obese because they are not exposed to protective bacteria in the mother's vagina, international research has found.
Studies increasingly show that nutrients, toxins, prenatal or postnatal environmental exposures can suppress or activate a gene. This can affect everything from our emotional wellbeing to our susceptibility to disease. Certain genes, for instance, when switched on can suppress cancer.
KIDDIE SPEAK STUNTS SCHOOL STARTERS
CHILDREN are starting kindergarten with the speech skills of three-year-olds – and too much TV and a lack of extended family may be to blame.
Take the first two news stories. Now all four of my children were delivered vaginally. So that's good right? They were exposed to the protective bacteria. But what if something I ate or didn't eat, or a toxin I was exposed to during pregnancy switches on or switches off a gene that deals with weight? I don't know; it's possible.
It reminds me of an article I read back in 2008.
STRESS IN PREGNANCY AFFECTS FOETUS
Women who are stressed about money, relationships and other problems during pregnancy may give birth to babies who are predisposed to allergies and asthma, US researchers said today.
Now I'm not naïve. I did major in journalism at university and know that news generally relies more on the "be alarmed' and not the 'be alert' type of philosophy.
I'm not going to launch into an entire essay on news agenda setting and I'm not about to dissect the above articles to discuss tone, information supplied and language used; and even though I know it, and I recognise it when it happens, I still get bothered by it.
Now wonder we're the most neurotic generation of parents in recent history.
So let me ask you, is too much news on parenting bad? Is it informative enough?