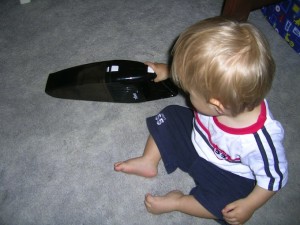 TEENAGERS ARE LEARNING HOW TO IRON, SEW AND MAKE THE BED AS PART OF A SCHOOL CURRICULUM DESIGNED TO TURN BOYS INTO MEN.
It's not that I disagree with the sentiment and I don't even disagree that this takes place in school and I believe girls need this guidance as much as boys do.
Personally I hate housework. I blogged about it here and here.
What I will say is the next time someone says feminism is no longer needed or that we have reached equality between the sexes I will say if that were true then this story would not even be a talking point let alone make the newspaper.
AUSTRALIAN CHILDREN ARE NOW AMONG THE MOST "COSSETED" AND "CHAUFFEURED" IN THE WORLD, WITH A STUDY SHOWING MORE THAN 60 PER CENT ARE DRIVEN TO AND FROM SCHOOL AS THE NUMBERS WHO WALK, CYCLE AND TAKE PUBLIC TRANSPORT FALL TO NEW LOWS.
I absolutely believe this story. And this story is critical of the fact that we ferry our kids around. To be honest, I wish I could let me kids just go off to the park without me or get themselves off to school. (Okay we live a little too far from school) but to be honest I worry about people chastising me for not being careful with my children. I'm worried that people will accuse me of putting my kids in harm way. And I'm tired, I'm not sure I want to take on the battle. Because, touch wood, should something happen to my kids, I don't think I'll be met with support; I'll be met with criticism for being irresponsible.
Remember what happened to Lenore Skenazy?
MORE THAN 900 STUDENTS AT A NEW JERSEY MIDDLE SCHOOL HAVE BEEN TOLD NO MORE HUGGING
This rule was brought in because of "incidents of unsuitable physical interactions". Is a no hugging policy the answer?
TONY ABBOTT IS PLANNING TO OFFER THE CHILDCARE REBATE FOR NANNIES AS HE PLEDGES TO MAKE WORKING MOTHERS A KEY CONSTITUENCY IN HIS BID TO BECOME PRIME MINISTER.
Is this a good idea? Will it ease childcare waiting lists? Will it make it easier for mothers to return to work? Do you think Tony Abbott genuinely cares about working mothers or is he just trying to win our vote?