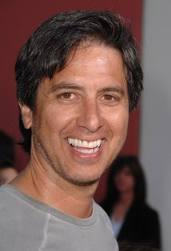 Last week Ray Romano was a guest on the talk show The Late Late Show with Craig Ferguson.
Romano was talking about his parenting style. He was taking his 14 year old son to the movies and he intended to use a code word to instruct the boys to look away if an inappropriate scene was coming up.
I don't know what the word was because it got bleeped when he said it. Craig Ferguson laughed at the absurdity of the situation and Romano indicated that this is his fourth child so he's parenting at 60%.
Now this is where I laughed. Not because I would use a swear word as a code word but I too have four children and sometimes I think I'm parenting at 60% capacity.
A few months ago I tweeted that my fourth child gets away with things that my first would NEVER have. And by that I meant, things like climbing on the swing frame, trying to climb the tree in the backyard or rolling around in the dirt.
I had quite a few people responding to my tweet agreeing.
It seems we've all become a little more relaxed. But does that mean we are parenting at 60% capacity?
I didn't panic when my fourth hadn't learned to use the scissors by his second birthday.  I've realized kids will generally learn how to use the scissors. In fact, I don't think I've come across one adult who has not mastered the art.
I know learning to use scissors is an important gross motor skill which will in turn assist fine motor skills.  I'm just less rigid about meeting certain skills by certain ages.
I mean, my first may have been more competent in the scissor cutting department than my fourth, but my fourth has it all over his older siblings in the climbing department.
On the surface it seems like I am less concerned but deep down I want the same things for my fourth child as I did for my first. My technique may be a little different (read: less highly strung).
I still insist on manners, clean teeth, good diet, reading books…again my approach is a little different.
Have I done either of them an injustice? Do you parent at a diminished capacity?