"Together with celebrity chef and family man Ben O'Donoghue, Sony invites you to the launch of the new Vaio Tap 20. Bring the kids along and enjoy the garden and play games on this brand new PC", read the invitation.
The invitation goes onto to say that Ben will be cooking with the kids using the child-friendly cooking and recipe applications of the computer.
Awesome; but my 3 year old doesn't cook. Doesn't even care to stir a bowl. But he will play a game on anything that has a touch screen.
My 7 year old however dreams of becoming a pastry chef; I don't know how serious he is but hey, any excuse to have a day off school and meet someone who cooks for a living.
On the menu is Hotcakes. Our recipe is on the Sony Vaio Tap 20. This thing is huge; like 20 inches huge.  And has a multi-touch screen; more than one person can be on the thing at the same time. Music to my ears; but I digress.
So 7 yo starts pouring in ingredients with the same wild abandon flair that Ben seems to possess. Bit of this, bit of that, a few whisks later we have hotcake mix ready to cook up.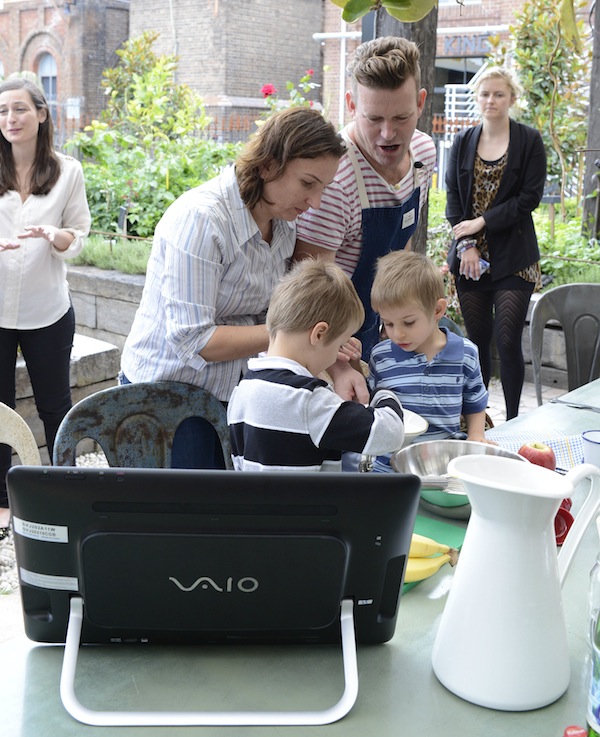 While he takes his batter to Ben to cook up on the barbecue, the 3 year old manages to find Jetpack Joyride; now this is more his speed.
Now, Sony have given me 2 signed copies of Ben's cookbook "At Home With Ben O'Donoghue" full of recipes for all the family like Vegemite Roast Chicken.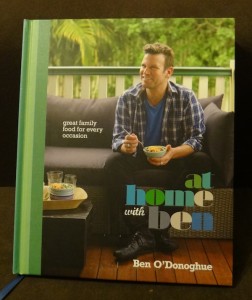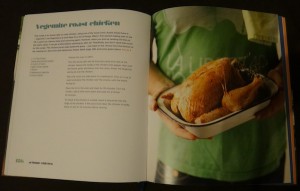 But to win one of these cookbooks you must first need to tell me this; if Ben O'Donoghue was to cook you dinner, what would you like him to cook for you?
Now the Vaio Tap 20 isn't the only thing Sony let me have a play of. For a week we got to play with the new Sony Action Cam So we made a couple of videos using them and I got Mr M to write a review.
So we didn't really put the Action Cam through its paces as much as an extreme sports person would have, but being a filmmaker, all I wanted to do was find a creative way to have some fun with it…

So we strapped it to our 9 year old son's head. Mad Max style.

Can you spot the camera? Photo courtesy of yoda76

The Action Cam has a few different mounts, but not a "side-of-child's head" one (at least not in the box?).

What DOES come in the box is a waterproof case and tripod mount, which is good, because my main gripe by comparison to the competition is the shape of the camera. While tiny and sleek and easily bandaged to a child's head, it can't stand upright on it's own due to round edges. This can be resolved by putting it in the waterproof case, which gives it a nice flat surface to sit on for applications that don't need mounts.

Putting it in the case, however, does negatively impact the sound recording. Chances are you're not looking to a camera like this to do grammy award-winning work, so it is easily overlooked.

It's tiny, light, and the pictures are decent (HD, and respectable even in the low light situations we used them in). Not a bad effort, Sony. Not bad at all.

Now if you could only make a mount for my THREE year-old's head…

 
For more information on the Action Cam or the Vaio Tap 20 you can click on the links throughout the post or visit the Sony website direct.
Sony also have a Summertainment Facebook App that is full of ideas for things to do over the summer; things to do at home or stuff to go out and see as well as Sony prizes to win.
Disclosure: I was not paid to write this post nor was I under any obligation to write a post. But my kids seemed to have a genuinely good time and that was pretty much my acid test.
Don't forget to enter the draw to win Ben O'Donoghue's cook book "At Home with Ben", leave a comment below telling me if Ben O'Donoghue was to cook you dinner, what would you have him cook? And the book is autographed.  Competition will close on Friday 25 January at 5pm. Judge's (me) decision will be final.