So a couple of days ago I blogged about risk taking and that Mr M and I are contemplating spending 12 months in the UK.
We worked out that 2016 is probably the only year where it would work out.
My eldest, Jordan, will be in Year 10, Alex will be in Year 8, Christian will be in Year 5 and Lucas will be in Year 1.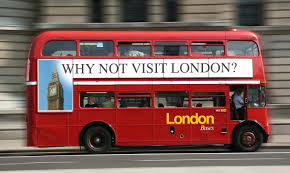 As you can imagine the greatest resistance we received was from Jordan. She's happy with her lot in life. She's happy with school, her friends…she's content. I mean she would love to travel for a couple of months but 12 months away seems like social death to her right now.
And I can understand her hesitation. She worries about missing a year on school here in Australia. She'll miss her friends. She's a teenager. She's starting to feel like she's getting 'some' control of her life and in a way she sees me taking that away from her. Because I've made the decision and that's that!
Even though Mr M and I had a very long think about all of this before we approached the children, that's not something they saw. We wouldn't even be contemplating a trip like this if we thought it would be a detriment to our kids.
We recognize it's a big change for them; bigger than for Mr M and myself.  It's one of the reasons we chose an English speaking country.  To help them ease into a new country/community/culture.
We've had several chats with Jordan. We will put her in school in the UK; she'll make friends; she'll have an incredible life experience that no textbook can replicate.
That's the plan Universe; are you listening?
She was still doubtful. After all I am asking her to take an incredible leap of faith in MY judgement that this will turn out for the best.
She's slowly coming around.  Promises of trips to Paris and Italy are helping.
Her younger brother Alex asked if we could visit the ruins in Greece. With a 'yes', he was sold.
Christian would like to go Legoland, Abbey Road Studios and to be back in Australia to graduate with his Year 6 class. I did stuff up though when I told him I thought Christian Bale lived in London.  He was super excited. I have since found out that he does not. Ooops.
Lucas is way to little right now to even know what we are talking about. But I figure if I can convince my older three, Lucas will just follow their lead.
The list to consider is very long:
Accommodation – in London and in Sydney when we return
Area to live
Work – securing it before we leave
School – in London and in Sydney when we return.
Visas or EU citizenship
Cost of moving
Cost of storage
Car or no car?
Tax obligations
FAO obligations
Health insurance or Travel Insurance?
What else people? Help me.