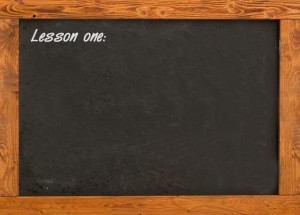 Last week my daughter decided to nominate herself for the leadership team (Captain, Vice Captain, SRC leader). She has been on the Student Representative Council this year and she enjoyed her first foray into selfless public servitude.
She had her sights set on bigger things. Which, if you know my daughter, is encouraging because she's usually the quiet reserved one that is always unsure of herself.
J worked on her speech the entire weekend. She recited it that many times I had almost memorized it. She asked me for my advice and I pointed her in the right direction but stopped short of writing or working out the finer details her ideas and policies.
And I knew that if this was just a teacher's vote, she be a shoe in. She's that sort of student. Studious, attentive, considerate, responsible. What she doesn't have though is a huge group of friends.
She's the kind of girl that likes smaller groups so while she might be well respected amongst her peers, she doesn't exactly hang around with the popular crowd.
And in her eyes, this is what let her down. J stood up in front of the entire Year 5 and outgoing Year 6 student body and read her speech. She had a bad feeling things weren't going to go well for her because it seemed not many people were listening to her speak; except for the 3 girls in her little group.
J was considerate of every other speaker and listened attentively to what they had to say. All the while watching how the room reacted to each one.
The votes were calculated and J did not make the top 3. She was gutted. But she was mature enough to keep her emotions in check and congratulate the 3 girls.
She comforted her friend who didn't garner one single vote.
It was a bittersweet moment for J because the 3 girls who had made the cut were "nice girls, and I like them but…."
When I picked J up in the afternoon I could see from her demeanor that she hadn't been selected. I watched her as she got in the car, looked at me, shook her head and then burst into tears.
She had wanted this so bad that at that moment it seemed unfathomable and just down right unfair that she wasn't selected.
My heart broke. Why didn't I give her more ideas and pointers about her ideas and policies? Why didn't I just help write her damn speech? Prime Minister Gillard has a speech writer; why not my daughter?
I know, I know. She needs to make it on her own. Even though I know that she would have made an excellent school captain but she needs to earn that right on her own. Logically I know that. But logic doesn't make up for the hurt that both of us are feeling right now.
"It's a popularity contest", my daughter finally said. "No-one was really listening to the speeches. Some speeches were bad Mum. And everyone just voted for their friends. "
I had no answers. I explained that that's why politicians campaign a lot; partly to get their policies known, partly to get people to 'like' them so they will vote.
And I added, "And sometimes the world just sucks". She looked at me with a half smile.
This was definitely a 'growth moment'. J learned something. She learned the value of picking yourself up and marching on.
"The girls that did get picked…you know…they deserve it too," she willingly conceded.
"This year the most number of students went for school captain," she says trying to find ways comfort herself.
I don't know where to from here. Next year J will have to watch as the school leaders perform their duties.
I wonder if this moment will be one of those pivotal moments in her life. Her first taste of real disappointment and what she does with it.
She's hoping she can be a part of the SRC again next year. But that's another speech and another vote. She did that once, hopefully she can do that again.