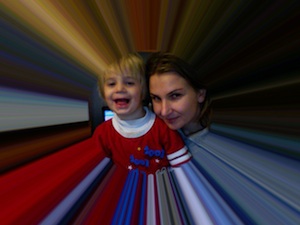 Are you an old soul? Has anyone said that to you? Are any of your kids old souls? Have you heard that term? What is an old soul?
When my eldest one A was born, he had this look about him, a calming look, like he as familiar with his surroundings…like a "I've been here before" look.
As he got older he seemed like me was smarter than he should be. His negotiation skills and reasoning caught me by surprise at times.
"He's an old soul", they would tell me. And I instinctively knew what they meant.
We have since found out that he is smarter than your average bear and I am guessing that it was just something that he was born with.
Now my second son C he doesn't have the smarts that his older brother has but he does have something in spades that A doesn't have. Empathy, consideration, forethought, an absolute willingness to put other people ahead of himself.
He is 6 years old. I think I've got it all wrong. I think my 6 year old has it over his 9-year-old brother in terms of old soul. I mean these qualities come with maturity and there are some adults that don't have these qualities. Truth be told, I could learn some lessons from my 6 year old.
Just yesterday, here in Sydney, we had a woeful storm. The kids and I just made it home in time after school before it really hit bad.
My daughter (the eldest of them all) asks, "Do we need to pick up Dad?"
I reply, "I hope not. I don't want to go out in that."
C in total dismay says "But I don't want Dad to get wet. Can we go and get him?"
If a kid at school has a bad day, or falls over and scrapes a knee, C will come home and make a card to take to school the next day.
I'm going to New York in August for Blog Her '12 and C gave me his US dollar bill and some coins (that his father gave him last year) so I would have some American money when I got there. A grand total of $1.49 but that's beside the point. C collects coins so for him to give some up is a big deal.
He even dislikes the "Down Down" Coles campaign because if it forces other shops to close then people will lose their jobs.
I'd like to take some credit but I really don't know how much of an impact I've had.
My youngest son L is 2 years old. He had that same look that A had when he was born. Is he an old soul? Time will tell.
Do you believe in old souls?